October 23rd, 2009
---
11:32 am
Maid Cafe, Akihabra, Tokyo
October 22nd, 2009
---
04:31 pm
Shinjuku, Tokyo
11:27 am
After a few feverish moments of joining the dots, I find myself in another airport terminal. With a missed flight already under my belt and five hours of stranded time ahead - I'm glad I had a beer for breakfast.

I don't really like airports. They make me tired and restless. I'm a restless person by nature, so being here, it all adds up to a massive forsaken yawn in my head.

June 10th, 2009
---
04:37 pm
April 29th, 2008
---
04:09 pm
Yesterday I skipped work and bought a fridge. I'm feeling pretty grown up with my new purchase. Considering that I'm going to be thirty in a few weeks, it's a good job too.

October 21st, 2007
---
09:43 pm


"yeah. old broads, bad rap, selling drugs to kids, and friends sleeping in their vomit. i should of never let you get on that plane."

July 31st, 2007
---
11:10 pm
July 27th, 2007
---
09:46 pm
MY FRIEND ANN ELLEN GOT DUMPED BY THE BOY SHE LOVES AND NOW SHES WEARING THE SHORTEST DRESS SHE OWNS HOPING TO GET SOME REBOUND ACTION AT THE LIONEL RICHIE CONCERT TONIGHT

May 21st, 2007
---
04:40 pm
It was my birthday last week ! And I moved to New Cross ! Come over for cake and beer !

May 7th, 2007
---
04:01 pm

New York paki friends !

February 15th, 2007
---
05:03 pm
Just behind my work place, if you walk over to Brooke's Court and on to Leather Lane you'll find yourself immersed among a small market place full of world cuisine and custom jewellery. A few weeks back I was in the used bookstore next to the Lebanese resturant wavering through the fiction shelf, I managed to find some books by Banana Yoshimoto, and for a few quid you can't really go wrong.

On the tube this morning I was racing through the last few pages of Kitchen; Moonlight Shadow, desperately trying to finish the book before I got to my stop. I managed to get to page 148 and realised the last page was missing.

My boss is one of kindest people I have ever met. He's so nice that if I am ever late I sometimes feel hesitations of guilt. But in my last job I was late everyday for over 2 years. I would get reprimanded every 2 weeks and I would make lame efforts to make it on time. But things like that don't work out. My bosses' wife had a baby the other day. They named him Digby Elliot James Mitchem. He also gave me the afternoon off.

I took the tube to Oxford Street., and walked over to Great Portland Street to a sparsely inhabited café that I used to frequent. I bought tomato and basil soup to go and stuffed half a baguette in my jacket pocket.

The weather's been pretty mild as of late. It's nice.

I went to Borders, upstairs, traced through the rows of books until I found the Y's and found Kitchen by Banana Yoshimoto. I leaned against the shelf reading the last page while holding half a cup of soup in one hand and half a baguette still sticking out of my jacket pocket. I think, out of all the short stories by her I think Moonlight Shadow is the best. It's hammy, maybe a little gay, but it's quite alright. Anyway, as I filed the book back into the shelf, a worker from the store asked me to leave. No food or drink allowed in the store.

I went over to Denmark Street to see some friends who were rehearsing at the studio. Now I am sitting a fag-smoking-distance away from Soho Square in the reception of my friend's work place typing this entry. It's a pretty swish media company, its got wireless Mac's lying around with bowls of rainbow coloured candy. I want to have a serveral drinks now but she's probably busy alphabetising miniature cereal boxes.

January 29th, 2007
---
02:18 pm
wow last week was crazy. you should have been here.






January 8th, 2007
---
05:30 pm
HAPPY NEW YEAR. A bit late.. but thats me all over. I went to some warehouse party over Hoxton way for new years where we paid to see Roots Manuva. But guess what, HE DIDNT SHOW UP (AGAIN). CUNT. Soon after, I went to Helsinki for few days which was awesome. Those crazy Finns where dancing on the tables as if they were being electrocuted in the vaginas.

Need to move, need a new housemate.

November 6th, 2006
---
10:53 pm


I was in a samurai film in the summer. Filmed on the roof tops of some apartment blocks in Shoreditch, London. I'm on the right.



(

#Collapse

)



October 28th, 2006
---
08:14 pm

Connemara, Galway, Ireland

When there are so many things going on, you sometimes forget to process them completely or not even at all. And when you look back, you wonder why things are always the same, even when so much has happened.

Earlier this month I was in Friedrichshafen Germany visiting a friend. He wanted to show me the girl who he fell in love with. She was swinging around a pole, taking her smalls off and smiling at the punters. They haven't conversed much, but he says she gives him that warm feeling in his chest when he slips monopoloy money into her g-string.

"Konichiwa! Are you from Connemara?" On Wednesday I got back from my road trip in Ireland. From Cork to Galway and back again along the scenic routes. Nights of trad music, friends and excessive drinking. I spent Eid day in a catholic household decorated in candles. I was entertained by a local writer Cónal Creedon who tour guided us through Ballyvourney cemeteries and pagan rituals of St Gobnait. I drank from the holly well; I hope I don't get TB.

I stole some white coral from the Coral Beach en route to Clifden. The fragments are small, irregular, jagged but smooth. My friend's birthday is coming up so I was thinking of making her necklace or something. If you have any experience in this, you should really let me know. Or any kind of jewellery making.

A few years ago I stole a large sack containing around sixty rubber ducks. At the time it seemed like an awesome idea. But what do you do with sixty ducks? For a while I've been giving them to people as presents. This one time I was seeing this girl and while she was out I got her friend to let me into to her apartment. I filled her bath tub with bubbles and ducks to the brim, lit some candles and what not. When she got back from work she had a (nice) surprise. Not sure if that's a cute or a weird thing to do. That used up a fair few of the fuckers. Anyway, I had some farewell drinks last night as I have left my job and I gave a duck to each of my colleagues.. And finally they're ALL gone.

I start my new job on Monday, but I still need to move. East London, or south London. Hackney / Bethnal Green or New Cross?

August 13th, 2006
---
07:16 pm
i saw M Ward play on friday night and i still think he's one of best singer/songwriters, the show was really amazing. on the way home i was walking down my street and i was on the phone to some girl i had met earlier in the week. we were arranging to met up the following day. 100 yards from my place some idiot come out of nowhere branding a huge fucking knife demanding something. i wasnt quite sure what he said and i figured this was going to be pretty bad situation. then out of impulse i grabbed the knife from his hands like a madman and started waving it to his face. shit. i bolted down the street and he gave chase. half way down the street i noticed that my hand was bleeding like crazy. i had sliced it open when i grabbed the knife. this made me really really mad, so i turned around and started chasing him. my new jeans were covered in blood. i was pissed. while this was all going on, my phone was still in my hand and this poor girl could hear everything. she was panicked and helpless. i think she tried to call the cops. i disposed of the knife in the alleyway. the next day i cleaned my hand and it didnt look so bad. i met up with the girl and got mashed, i ended up crashing at her place. when i woke up the next morning, my hand had bled most of night on this poor girls bed, like someone had done a big period on it. just got back from a&e, and they GLUED the wound on my hand shut. i was impressed.

June 6th, 2006
---
04:44 pm

ATP - Camber Sands



ATP - Camber Sands, me and my kite

May 16th, 2006
---
03:08 pm
Got back from ATP festival yesterday and had a wonderful time. It was my birthday yesterday, so we had extended celebrations over the weekend. It was nice to go down to the beach, fly kites, picnics and all that jazz. I had to go to college yesterday, which finished at 9pm, but after.. my friends got together and managed to get a lock-in over at our local. tomfoolery and shenanigans,.. but I don't remember the latter part of the evening/morning. Not entirely sure who's place I slept at, and how I even got there. I think I've had 2 hours sleep. I'm at work now and feel like death times one million. Doesn't help that the water dispenser is also busted.

I can see the people in my work studio scurrying around arranging cake and wine for a "surprise".

Yeh, so another year. Here is a list of things that would be nice:

a hover board.
harmonica in E.
a wife.
a big house in the countryside.
commitment to the cause.
sense of direction.
i have lots of socks now. so no more.

I'm a lucky and fortunate boy. I have lots of nice things.. I have these cheap red plastic glasses I bought in Amsterdam. They are really awesome, and when I wear a red stripey shirt, people think I am well colour coordinated. assholes.



(

#Collapse

)



May 6th, 2006
---
08:50 am
(
#
Collapse
)
HI. CAN I KISS YOU ON THE MOUTH OR SOMETHING?!

Let me tell you about my day. I got drunk at work on some Cachaca, then I saw two women cry and a man eat a 6inch meat ball subway in 30 seconds. I went on a date with girl who's name I mispronounced all evening. I wore smart shoes and took her to Gordon's by the Embankment. I left soon after, when she incessantly talked about the Strokes and Franz Ferdinand. I bought a beer and some twiglets and got the train home. And now I'm on LJ writing about books ?!?!?!? Think I'll go and watch Sideways now.

Hope you guys are well.. let me know how you're doing and what you're up to ! because I would like to know !

April 20th, 2006
---
07:58 pm

Went to the Adem show last night.. nearly lamped some guy during the gig. Yesterday I got rewarded as one of the employees of the year type bullshit..?! Anyway, they gave me £1000. Also, I knocked over a blind person.

For easter, I was in Holland. We sat around chewing the fat and we came to the conclusion that life is about biosphere and yoga. If you want to make love stay then its all about deepthroat. I can attract girls with the sweaty pheromones of my armpits. Its pretty neat.

We went to Motel Mosaïque festival - its basically an arts/muisc festival in Rotterdam. We got to see Akron/family, Abattoir Fermé and a bunch of other stuff.

April 12th, 2006
---
07:54 pm

Simple Kid, Old Blue Last, London

April 4th, 2006
---
09:32 pm
Bit of a long shot, but I have two tickets for Silver Jews in London,. Monday 24th.. If anyone has a pair of tickets (or you know someone who has) for the Tuesday show.. would you/they like to trade ?

March 31st, 2006
---
03:43 pm

I'm from Barcelona

Click here and then click VIDEON. It's pretty gay/cool/funny. Delete as appropriate.

blah blah blah blah blah blah blah blah blah blah blah blah blah blah blah blah blah blah blah blah blah blah blah blah blah blah blah blah blah blah blah blah blah blah blah blah blah blah blah blah blah blah blah blah blah blah blah blah blah blah blah blah blah blah blah blah blah blah blah blah blah blah blah blah blah blah blah blah blah blah blah blah blah blah blah blah blah blah blah blah blah blah blah blah blah blah blah blah blah blah blah blah blah blah blah blah blah blah blah blah blah blah blah blah blah blah blah blah blah blah blah blah blah blah blah blah blah blah blah blah blah blah blah blah blah blah blah blah blah blah blah blah blah blah blah blah blah blah blah blah blah blah blah blah blah blah blah blah blah blah blah blah blah blah blah blah blah blah blah blah blah blah blah blah blah blah blah blah blah blah blah blah blah blah blah blah blah blah blah blah blah blah blah blah blah blah blah blah

March 26th, 2006
---
11:41 am

Kitzbühel Horn, 2000m, Austria

There's no kangaroo's in Austria. But when you're upon the mountain sides, when the sun is all shy, and wraths of clouds are out to play. Its' hard to separate the sky from where my body lays. Trample in the snow and breathe between the clouds, the mist that surrounds your eyes; you'll see nothing. Not even her big brown eyes and certainly not a kangaroo. Pa rum pa pa pah. Pa rum pa pa pah.

Kitzbühel is a pretty town - It's made up of boutiques and haute couture, but littered with package holiday makers – particularly from UK, branding chav-esque nature, with couples wearing matching shell wear. I wander what the Austrian people think. Anyway.. snowboarding was awesome and I'm back in London and was greeted with rain. In Austria the weather was great.. and being up in the mountains without any sun screen I have face that is half tanned, and a red nose that hasn't stopped peeling since Thursday.

I have a bunch of unused postcards from various trips, so send me address.



(

+Collapse

)



March 2nd, 2006
---
10:28 pm

Emmi and her cat Kiimis

February 28th, 2006
---
06:47 pm
JESUS WEPT.
YOU'RE GORGEOUS.
January 9th, 2006
---
12:06 pm
I'm skipping work, and despite the tube strikes I am going to the zoo !






January 6th, 2006
---
11:46 pm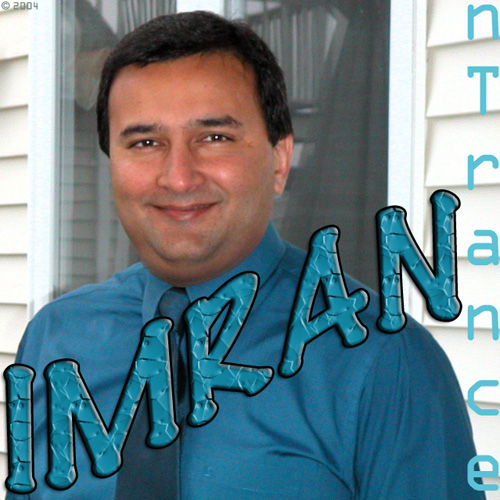 December 22nd, 2005
---
11:47 pm
I've go this crazy cough for which I am taking this sickly syrup type medicine. When I have some, it makes me want to take a shit. So I'm either hysterically coughing or taking a poo. But never at the same time.

Things have been cool. I went to Barcelona a few weeks back and the architecture and the girls are both beautiful. Its one of the most relaxed places I have been to. Even the cash machines take their time dispensing all that funny coloured money. I was there for a stag weekend, so most of the time was occupied with beer fueled shenanigans, but hopefully next year I'll go over for a while and bask in the sight of the dark eyed girls, pretend to enjoy the cafe culture and skate.

The following week one of my best friends got married. I've been to four wedding this year - all good friends around my age - scary business. At the wedding, my friends were all tying to set me up with this indie girl. I tried to avoid situations like that but we danced the last dance. It was disgustingly very indie lush, floppy fringes and everything. We talked for a while and it ends up that she hangs out in Metros. I fucking hate those metro kids. She's kinda cool.. but she uses "hehe:)" in her e-mails and thats just plain annoying.

What else.. I saw Broken Social Scene on Monday - good show to end the year. Talented musicians, all picking up different instrumentals most songs. At any one time there were 8 - 10 people on stage so the presence was great - even busting out the brass section.

There's been various xmas do's for work. A gay colleague got my boss this extended butt plug thing for his secret Santa. You get these plastic hoops/rings that you're supposed to throw onto the rod that sticks out of the butt for fun and games. My boss is straight laced, married with two kids. Anyway. I ate a steak, and later on that evening my boss saw me exiting the ladies toilet with a lesbian.

I been wasting time at work making paper snowflakes and I don't even celebrate this pagan festival. I'm pretty good at making them now and then I saw this.

Apart from occasional bloody nose and liver pains, things are good. I have mostly been listening to this. Hope you crazy kids are doing well.

November 23rd, 2005
---
12:29 am

Copenhagen airport, Denmark.

There's flight delays and I haven't slept in a long while. I am drunk and ratty.